Are we in for some kind of technological Armageddon?
This article was written by the i360 Digital & CRM Director, Eliza Graff, and published in the November issue of Media & Marketing Polska as an answer to the question: what new technology trends are going to dominate programmes in the near future? In it, Eliza describes the upcoming changes announced by Google, clearly explains the differences between 1st, 2nd and 3rd party data, writes about the growing importance of marketing automation and describes the challenges facing anyone involved in communicating with consumers online.
Are we in for a technological Armageddon? For the most part, this is both a very good phrase and a sound question. I have the feeling that brand owners, marketers and loyalty programme owners alike have yet to realise what lies ahead next year, especially in January and July. Next year is going to be one of technological change for the market leader, Google. It will also be a time of growth in the importance of marketing automation, the number of loyalty programmes and, finally, the creation of communities to gain the right to use personal data in ongoing lead generation and lead nurturing campaigns as soon as possible.
Business owners who have never been fans of online operations before are going to be forced by the costs of maintaining stationary shops to go online and invest in the best solutions, along with the companies that quickly support them in finding their way in a situation of declining business profitability. This is no longer going to be a period of trial, error and learning, but instead it will be a time of rapid market orientation and betting on experienced players such as i360, which has been running incentive and loyalty programmes for years and is now offering completely new digital solutions that meet the expectations and requirements of the coming technological change.
Why is there going to be a boom in loyalty programmes and the creation of micro and macro communities?
This is because, in January 2023, Google will stop sharing cookies with third parties, which typically tracked a user online and, regardless of the website they went to, provided information about the user's online preferences and searches. Disabling this possibility means that many brands and online shops will no longer be able to precisely reach their target audience. Any service will only be able to operate within the consents obtained on its site.
What is the difference between 1st, 2nd and 3rd party data?
So-called 2nd party data will have to be purchased from another entity with a service having user consents. This will be a severely limiting measure for many businesses. For consumers, disabling cookies may mean no more intrusive tracking adverts for a while, but it will also mean a lot of content misinformation. By disabling user tracking and passing this information on, Google, with its 97% coverage of the Internet, is counteracting the misuse of personal data – 1st party data, such as computer IP.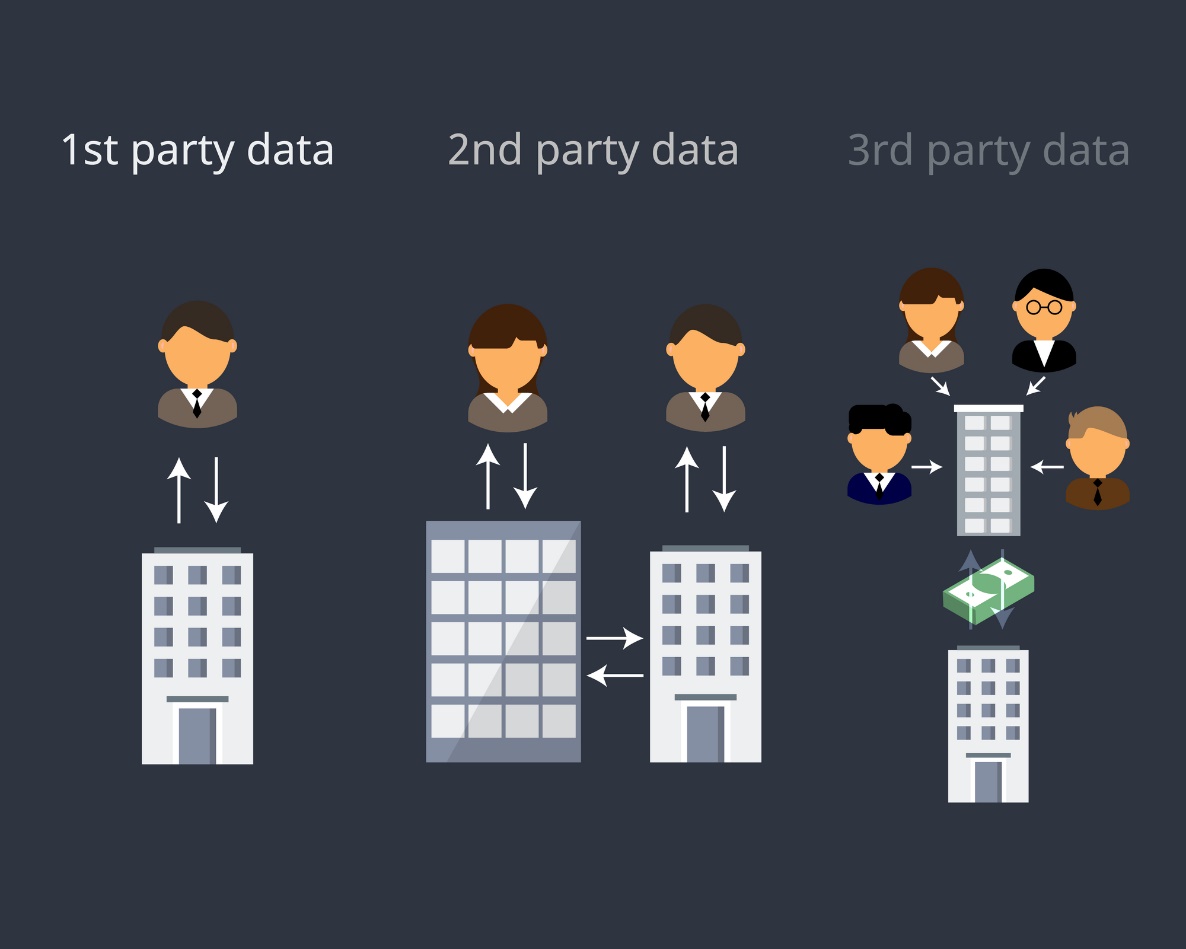 On the business side, those wishing to continue to convert and sell will have to quickly access "1st party data" and obtain the user's consent to use it in campaigns on a particular site. From January, we are going to be buying advertising on GoogleAds through "Private Sandboxes" where each "sandbox" will mean a different target (topic).
Google is implementing significant changes!
Another change will be in analytics. In July 2023, Google is going to replace Google Analytics 3 with Google Analytics 4. This will be quite a drastic change, because if someone does not install GA4 and integrate the service into their website then they will have to start collecting data from scratch. And, as we know, data is the cornerstone in marketing and sales activities. What changes does GA4 bring with it? First and foremost, the identification of the user on all the devices they use while on our loyalty programme website. This is very important, because with the current version of Google Analytics Universal, we measured user activity separately online and on mobile by using the Firebase tool.
We had 2 silos of data that did not connect in any way, yet we were still spending more time on mobile devices and making ever more purchases. E-commerce research by Komerso.co.uk shows that 48% of users start their search for a product on a smartphone, while 45% make the final decision, i.e. to make a purchase, on them.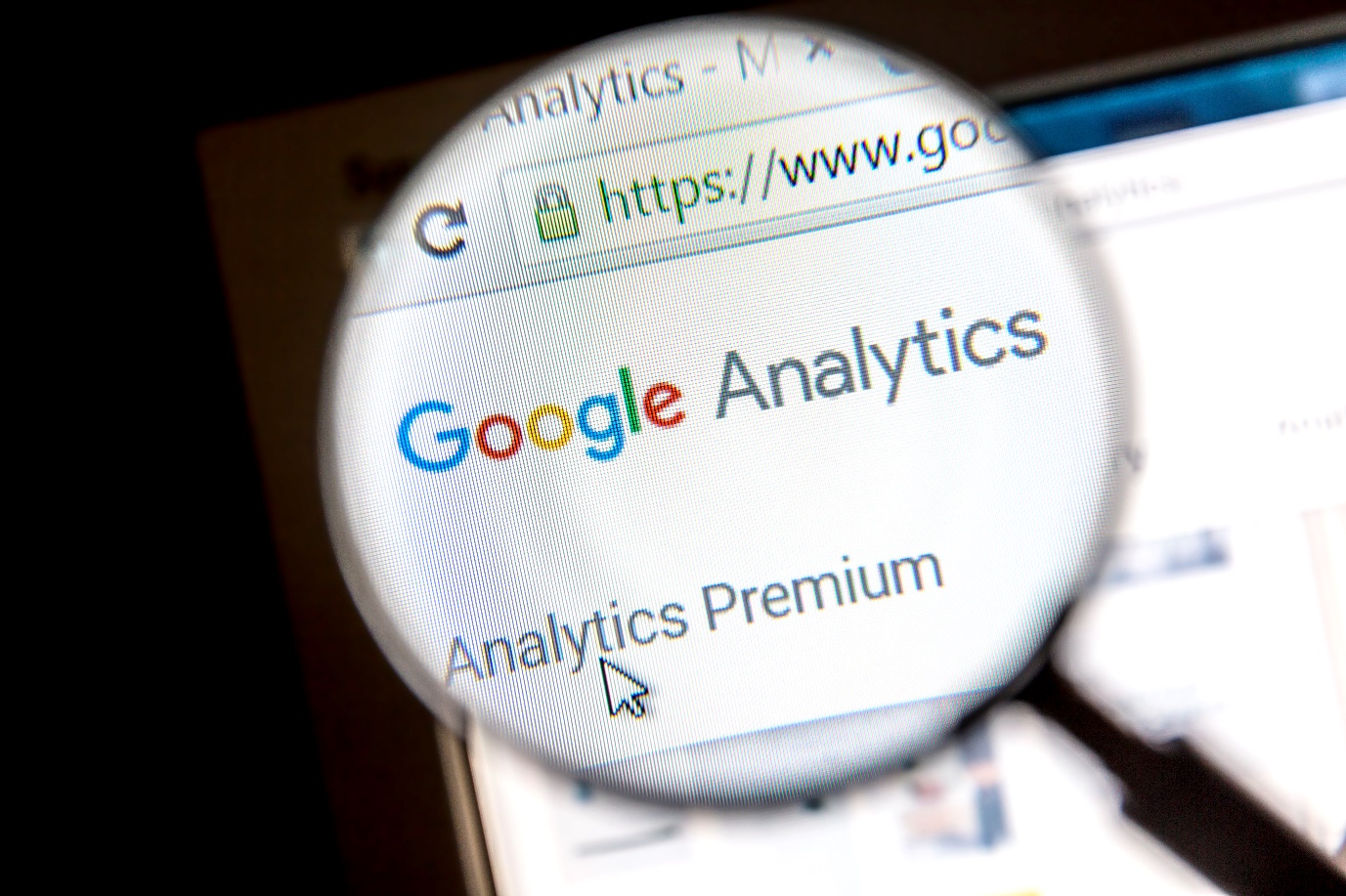 Consumers are becoming more demanding by the day. Offline consumers expect the same discounts and offers that they find while surfing the Internet, but the costs of stationary shops are much higher than those in e-commerce, which is why online can provide attractive shopping conditions, while offline does not. Strictly online consumers expect smart shopping, i.e. a great price, always available product and fast delivery. The challenge for online shop owners is to organise their multiple offline warehouses well, with the possibility of even same-day delivery. All of the above should also start to be taken into account when designing loyalty programmes because our consumers are the same smartphone and desktop users, so data unification is advisable. In this way, we should know how our consumer behaves in the programme, what they are checking, what they are reading, what they are looking for and what we can interest them in to enter into a dialogue with us.
What does the future hold for loyalty programmes in 2023?
Questions about the future of loyalty programmes, whether their number will shrink or grow due to the situation of stationary shop owners (inflation, rising cost of media) and online technological changes are very relevant issues. The most important thing to note and emphasise: the times ahead is going to be the holy grail for cleverly run loyalty programmes, based on Customer Journey, automation marketing, lead magnet and web analytics. Business owners based on offline-only activities will be forced to look for ecommercial solutions and thus move their programmes more online as well. Keep in mind, however, that new programme owners will have to contend with those programmes that are already in place and have been operating for years, so there will also be a lot of competition and sophisticated ideas in the fight for the consumer's attention.
Next year, it will no longer be appropriate to have programmes that simply motivate the consumer with ever more valuable rewards, because this kind of motivation is simply not going to work. The approach to loyalty programmes is best illustrated by the words of Steve Jobs: "Get closer to your customer than ever. So close that you tell them what they need well before they realise it themselves.". What does this mean for programme owners? The use of web analytics and tools such as Crazy Egg, Zapier, Hubspot or Mailerlite help us to get us to know our consumer/user very closely and serve them the kind of products that are most likely to interest them given the results of data analysis from the above tools and platforms. To a large extent, I am of the opinion that legacy loyalty programmes should undergo a transformation towards digitalisation. From the creation of personas, to dedicated online communication, lead nurturing and finally needs prediction.
The Customer's Journey, right through to consumer loyalty.
The future of loyalty programmes is the Customer Journey, with all its stages of awareness building, purchase consideration, purchase and finally customer loyalty. Each of these stages needs to be based on and supported by all the available analytical tools and those that support us in building extensive maps of customer touchpoints with the brand and variant path scenarios. This is where such tools as Kitewheel and Touchpoint can support us.
Are customers who want to run loyalty programmes aware of the coming changes?
Personally, my impression is that they are not. We can see this in customers who come to i360 asking about a dedicated loyalty programme for their consumers. These same customers are surprised during opening meetings that the former rather easy way of running programmes no longer exists. We show our clients a variety of action scenarios, elaborate behavioural pathways, data capture and attribution plans. The number of clients and enquiries is increasing by the day. Personally, I predict a great deal of interest from confused clients early next year, as it becomes apparent that they have not fully prepared themselves and their sales for the changes that are coming.
0